Topic:
How to export the diagnostic report of a MACS product?
Situation:
If you want to download a diagnostic report of a MACS controller ...
... to read out and compare it,

... to store as part of the plant/system documentation,

...for support as part of the system information,
the "Diagnostic Report" controller menu of ApossIDE provides a simple way to do this.
Solution:
Using the ApossIDE development environment a diagnostic report can be generated in the controller menu.
The *.txt file contains a sum of important information in the support case. This information includes the specific product type, the installed firmware version and the current settings of all parameters. Exporting this file is faster and contains more comprehensive information than documenting text or creating screenshots of individual settings.
Simply follow the steps below to read out the Diagnostic Report:
Open "ApossIDE".

Open the ApossIDE editing window by either creating a new program (*.mc or *.m), opening an existing application.

Establish a connection to the desired control. The controller can be selected with the menu bar Development -> Select Controller or via the icon Connect in the toolbar.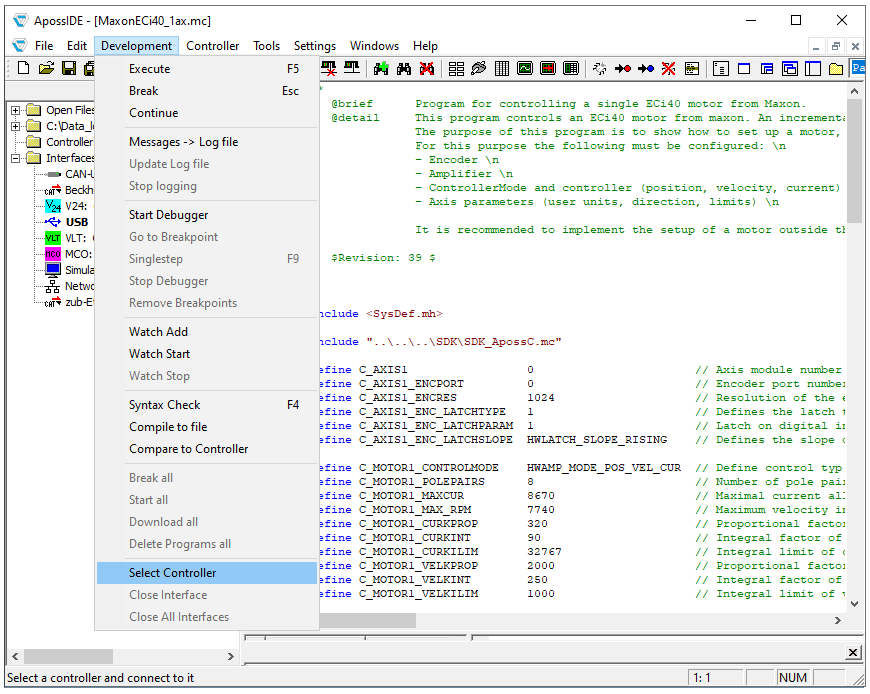 The file can be generated using the menu bar Controller -> Diagnostic Report.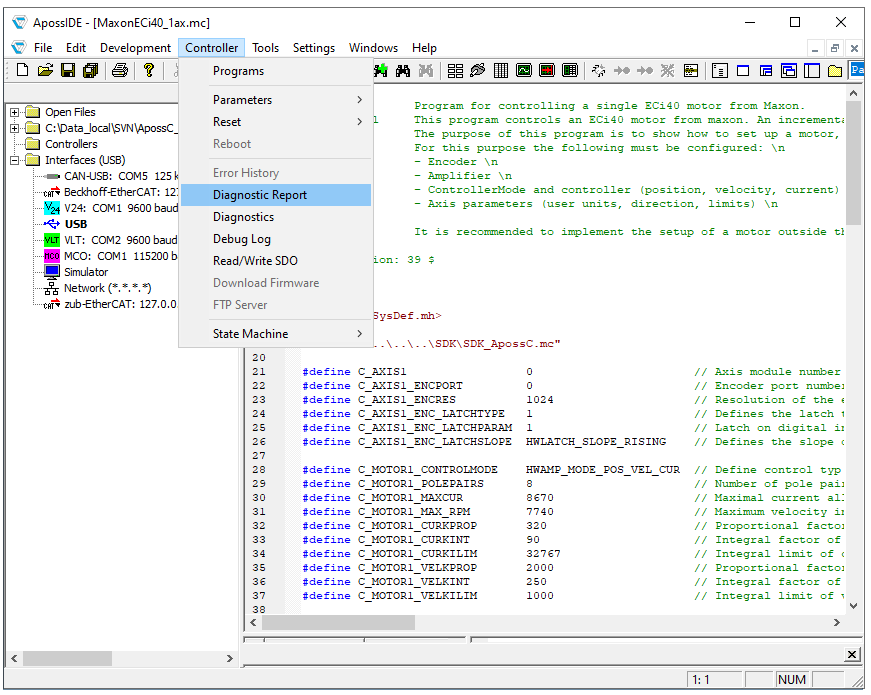 Before the file is generated, a storage location must be specified.