Topic:
How has a brake to be connected to a maxon controller, e.g. EPOS4?
Solution:
Technical background
The digital outputs of the EPOS4 (as well as other maxon controllers) are "open collector" type, i.e. these outputs are switching to GND. Such digital outputs do not output a supply voltage to drive a brake.
Brake's "+" wire has to be connected to a supply voltage (matching with the brake's specification, typ. 24V in case of maxon brakes).
Brake's "-" or "GND" wire has to be connected to the digital output of the EPOS4 controller (e.g. EPOS4's "Digital I/O", X7/5).
The GND of the voltage supply must be connected to a GND pin of the EPOS4 (e.g. X7/7 or X1/1 or X2/1)!
EPOS4's digital outputs can drive up to 500 mA and cope with voltages up to 36V, see by EPOS4's "Hardware Reference":


Wiring diagram: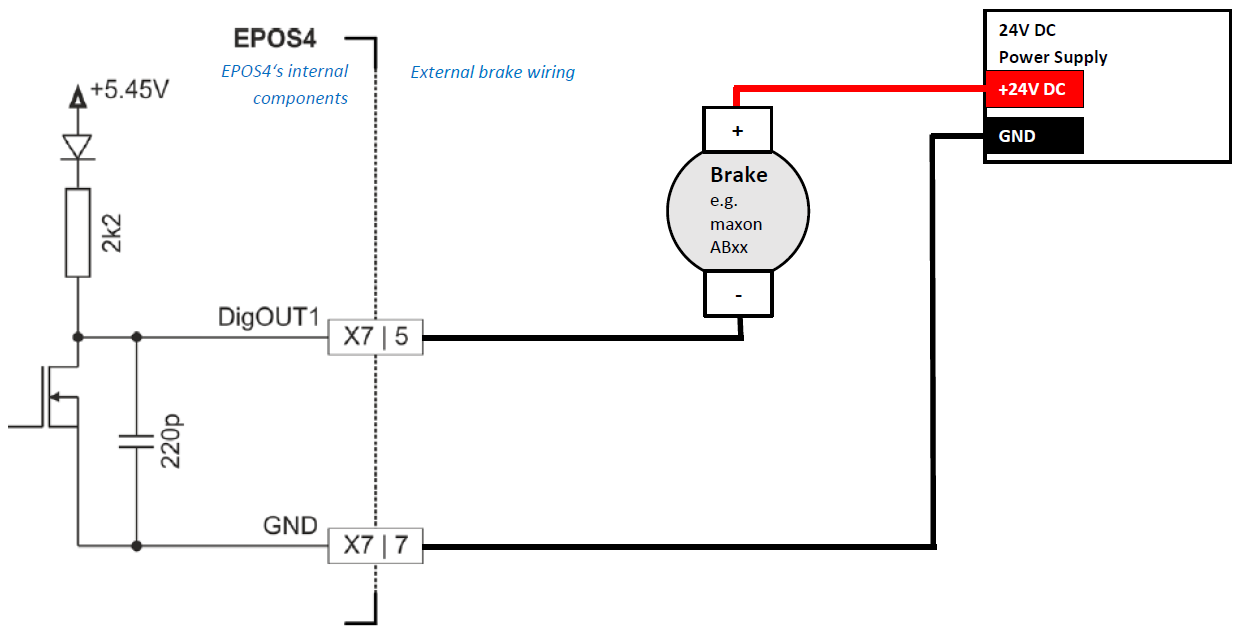 EPOS4 configuration:
Automatic brake control has to be configured by EPOS Studio's "Startup wizard" and selecting the corresponding digital as "Holding brake":



Remark:
Take care to configure the "Reaction time" accordingly to the brake's data sheet.
Cross reference: