Topic:
How to find the data sheet of a motor, gear, encoder, or controller by the maxon website?
Solution:
If you need some information about a maxon product with a 6-digit part number, you can get access to its data sheets by yourselves easily. Just the information about customized products is not publicly available because there might be some modification or even fully customized design present for a specific application and customer.
There is a search field present on the top right corner of the maxon website:
=> Just type in the 6-digit part number and press <ENTER>.

If the part number corresponds to a single maxon component, the corresponding product page is opened up and the technical data can be found on the "Specifications" or "Downloads" tab (and the "Catalog page" section):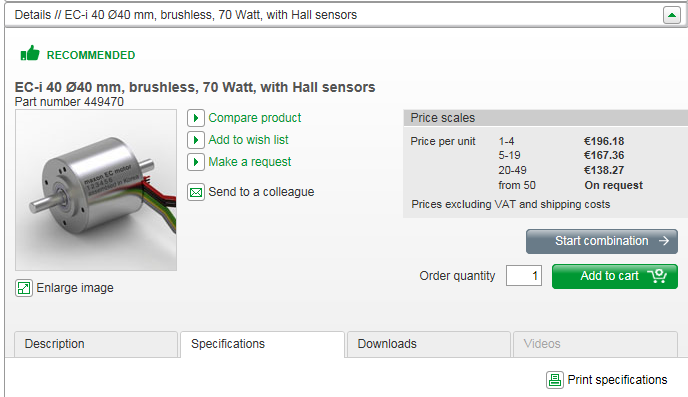 If the 6-digit number corresponds to a motor combination (e.g. motor plus gear and encoder), there is some summarized information about the components shown first of all: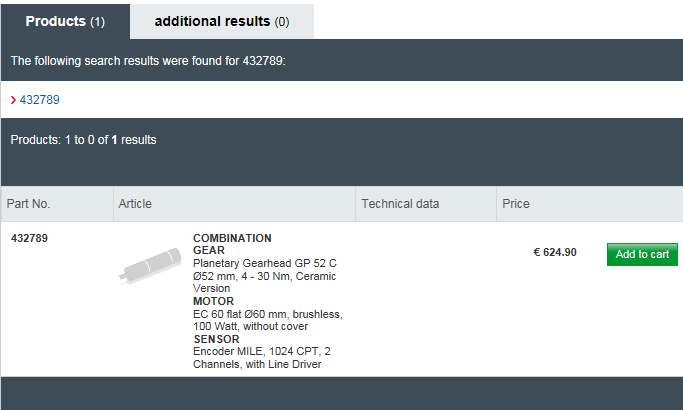 Important:
Please click on the "Add to cart" button to get the part numbers of each component of the requested motor combination: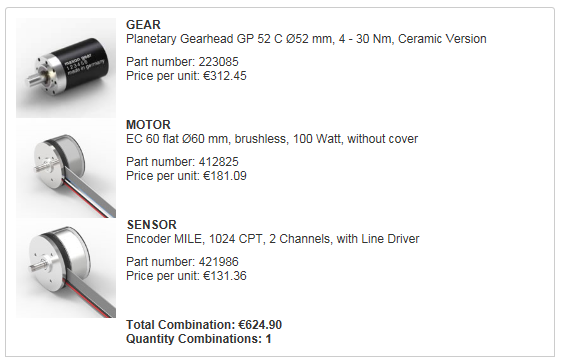 Write down the part numbers of each component and copy the part number of the component in the search field again to find its specification (like described above).
Part number not found?
If a part number is not found by the website, please contact your local maxon representative or "Submit a request" and ask about the part number. We are pleased to check if the requested information is available.